Although many men still do not dare to consult with the doctor, the statistics says 42% percent of the Spanish suffer erectile dysfunction, ie, they have an inability to achieve or maintain an erection for proper and lasting, causing very complex man.
Behind this issue can be a very common disorder such as hypertension or diabetes, so experts urge that we not only experienced by older men.
However, research from the University of California may provide a possible solution: have found that pomegranate juice, which is rich in ellagic acid, has powerful antioxidant beneficial to male sexual health. When taken regularly, the body produces more nitric oxide, which is responsible for improving blood circulation in general and in particular the pelvic area.
So you know, if you have this problem do not be hesitate to consult with the specialist and to drink pomegranate juice!
An appropriate combination of herbs can turn a traditional dish in a delicate mash. We tell you how to prepare some mixtures that will give a unique touch to your dishes.
Read the rest of this entry »
What makes 'super milk'? It is treated with chemical additives and food obtained by receiving cattle based on oilseeds, oils and derivatives of milling and soybean hulls, said the panel Argentine National Institute of Agricultural Technology (INTA) .
It is also less fat milk and higher levels of conjugated linoleic acid (CLA) and vaccenic acid (VA), which strengthen the human immune system and prevent the formation of tumors such as breast and prostate cancer and diabetes and accumulation of fat in the inner walls of the arteries, Clarin said.
Such milk should not be seen as a medicine, but as a preventive measure in the context of healthy lifestyle, said other scientists.
Gerardo Gagliostro engineer of INTA, said that by feeding cows with oil, "ie with foods containing unsaturated oils," the animal "level of mammary gland produces a profound change in the composition of the fat fraction milk, which becomes more healthy. "
The amount of nutrients is similar in food produced conventionally or organic. In vegetables, the nutritional value is similar. In the flesh, there is evidence that organic are leaner because they have less intramuscular fat.
The great benefit of organic foods is that they are absolutely free of chemical residues. Are not permitted additives and preservatives (except natural) pesticides or fertilizers, having fewer or no veterinary drug residues, not containing hormones, or heavy metals (present in soil and water) and can not be irradiated.
Have you ever that listless feeling? The feeling that your body no longer want or can?! Everyone in this hurried society sometimes needs a food supplement. For one person this could be related to the weather and the other at the crowds in the family or at work. It can also occur without reason. For those moments Allure Health gives you more energy and gives you an extra support for the Health. In these busy times, the body requires much attention and requires the necessary vitamin. The best dietary supplement is the thing by the ingredients really be absorbed. Vitamin your choice, the answer your body requires.
Food (a dish from each group):
Rice, pasta (preferably integral with a minimum cooking), pulses, potatoes (2 or 3 times a week and best mixed with vegetables or vegetables), vegetables, soups or salads defated.
Turkey, chicken, beef, low fat cheese, egg, tuna, mackerel, squid, any oily fish, salmon, sardines, trout or shellfish.
By mid-afternoon (like mid-morning).
Dinner (created variations with foods from each group):
Salad (artichoke, eggplant, broccoli, zucchini, onions, cabbage, asparagus, spinach, leeks, garbanzo beans, lentils, or mushroom).
Turkey, chicken, beef, low fat cheese, egg, tuna, mackerel, squid, any oily fish, salmon, sardines, trout or shellfish. Recommended time for a whey protein shake (Whey).
RECOMMENDATIONS : absolutely Avoid refined sugar, sweets in general, pork, cholesterol-rich foods, alcohol, salt, and all foods that produce heavy digestions. It is important that fluid intake is high, to prevent accumulation of toxic metabolic and fluid retention. Between meals should be a separation of 3 hours (maximum 4) and consume most of the liquid between those hours. ! Never skip a meal! As condiments can use lemon, tomato or mustard. All meals can be used as source of fat in olive oil, soybean oil, evening primrose, peanut, almond, avocado, etc. Before training there must be sufficient separation from the last meal, or otherwise, that the food was light. If sufficient time must be taken in these cases fruit, juice or a carbohydrate supplement.
Finally, you should eat the amount of food they can digest, and not all fit in the stomach.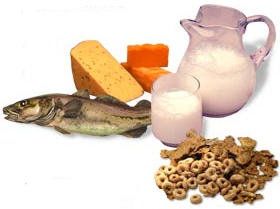 It is well known that the food we should be varied to operate properly, both for athletes and those who do not. To be effective it must also be given to the assimilative capacity, and if this fails we will be wasting nutrients and causing intestinal problems that can lead to vitamin deficiency, fluid retention, general fatigue, liver damage, weight loss, muscle. Here, we feature a range of foods that are combined in every meal. It is necessary to avoid monotony in the diet and also mixtures of undigested food that well together. Be very attentive to how your body reacts against the various foods.
Breakfast (creat combinations between the two points):
Whole grain cereal, wholemeal bread, oats or sesame crackers, fruit acid mature honey or low calorie jam, fruit juice.
Bios, nonfat yogurt, soy yogurt, soy milk, egg white omelet (with one yolk). This is a recommended time for a whey protein shake.
By midmorning (choose one of the following items):
Ripe fruit acid, bios, soy yogurt, oatmeal cookies or sesame grains.
Bread sandwiches turkey, chicken, low fat cheese, tuna or mackerel. Recommend a whey protein shake (Whey).
Salads rice, pasta, potatoes & turkey, chicken, beef, low fat cheese, egg, tuna, mackerel, squid, any oily fish, salmon, sardines, trout or shellfish.
There are still too many doctors who say that there is insufficient evidence to substantiate this. However, the evidence was more than three hundred years ago that delivered a severe vitamin deficiency can lead to. Scurvy! The sailors dreaded disease may well be regarded as the first double-blind study of vitamin intake. Take enough fresh fruit and vegetables and stay healthy, only a couple of months without nutrients lead to death already. Daily a small deficit over time will also cause discomfort, minor defects, chronic illness and even death service. Many studies have been published about the supplement with a nutritional supplement that makes denial of this matter can only lead to a loss of integrity.
Just try the best thermogenic fat burner!
74% often unknowingly put their health at risk.
Intracellular nutritional status
A major survey of 89,747 Americans to the intracellular nutritional status (measured after metabolism) showed that 74% had an insufficient antioxidant balance as of that group 35% very serious deficiencies came to light. Often unaware of this fact is many people not only their health in the short or long term risk but also their income and happiness.
Informing physicians to patients on supplements?
More and more information is available especially for Internet users on the use of dietary supplements. The problem lies in the elderly that the way to this medium is not found and where the doctor has such a high status that this group without the advice of the doctor will certainly not use food supplements.
Dutch situation little better?
Still too many doctors are not aware of the fact that vitamins and minerals essential for a healthy balance. The deficiencies in the diet, poor composition and nutritional habits, hereditary factors, lifestyle and medication are high unnatural causes of the Dutch people that most likely the same deficiencies.