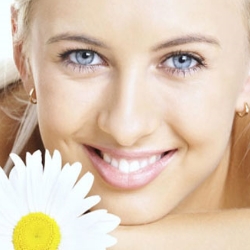 Like everything in life, the skin also goes through some periods that will reflect according to age. Thus, from early each person must get used to implement cleaning habits to ensure the perfect state of skin.
The aging of the skin starts at the same time that the cells are taking longer to regenerate and then come the lines and the dreaded wrinkles .
But then, how to care for the skin in middle age ? The answers start with prevention, because when you act in time to avoid an unhealthy diet and addictions such as snuff and alcohol, as these deteriorate quickly achieve the look of the skin.
Leaving aside this skin care in old age focuses on the use of firming creams that contain collagen.
After age 30, should be integrated into the routine of beauty creams around the eyes and gradually other lip contour. Read the rest of this entry »